Resources
Providing you ways to introduce public health to communities around the world
Stickers
This Is Public Health stickers are available in more than 35 languages. Select the one you'd like to use! Sticker files can be downloaded and printed. Stickers should be removable. You can find additional instructions for print size and vendors who print removable stickers here.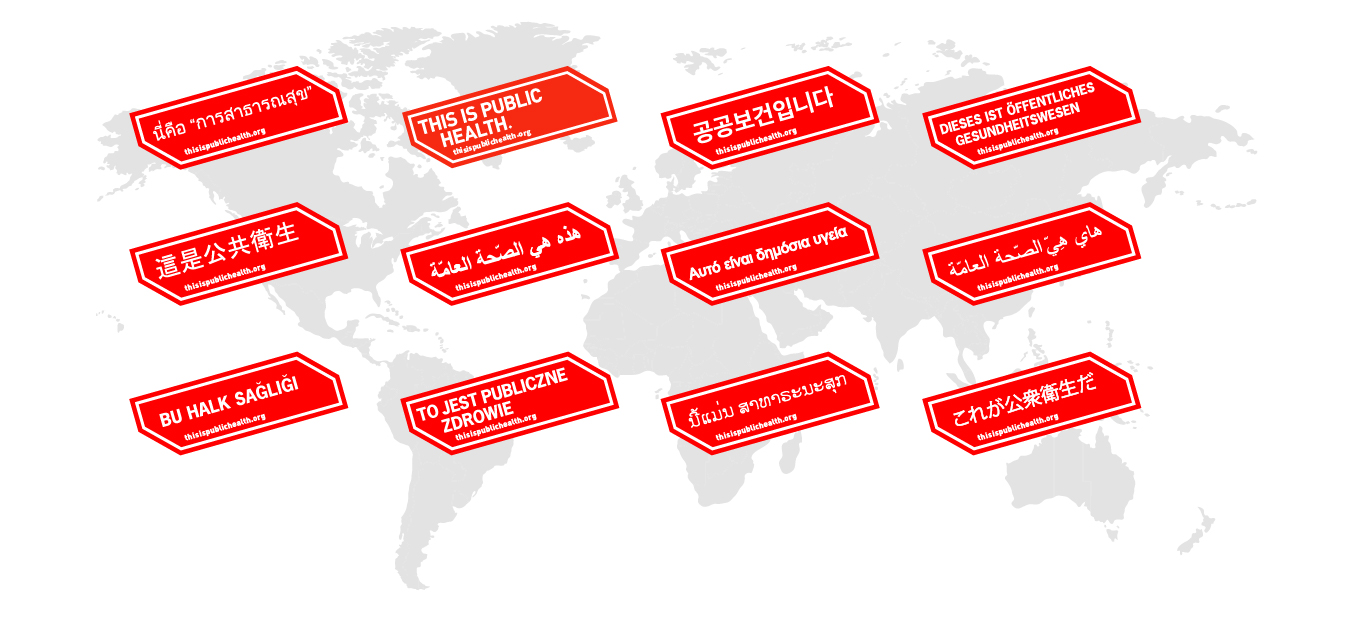 Didn't see the language you'd like to download? Let us know.
Vaccination Graphics
Click below to access the downloadable files to share your vaccination status. Utilize websites like Sticker Mule and Sticker Genius to create removable custom stickers using our graphic. You can also purchase pins, magnets and other merchandise via our This Is Public Health Store.